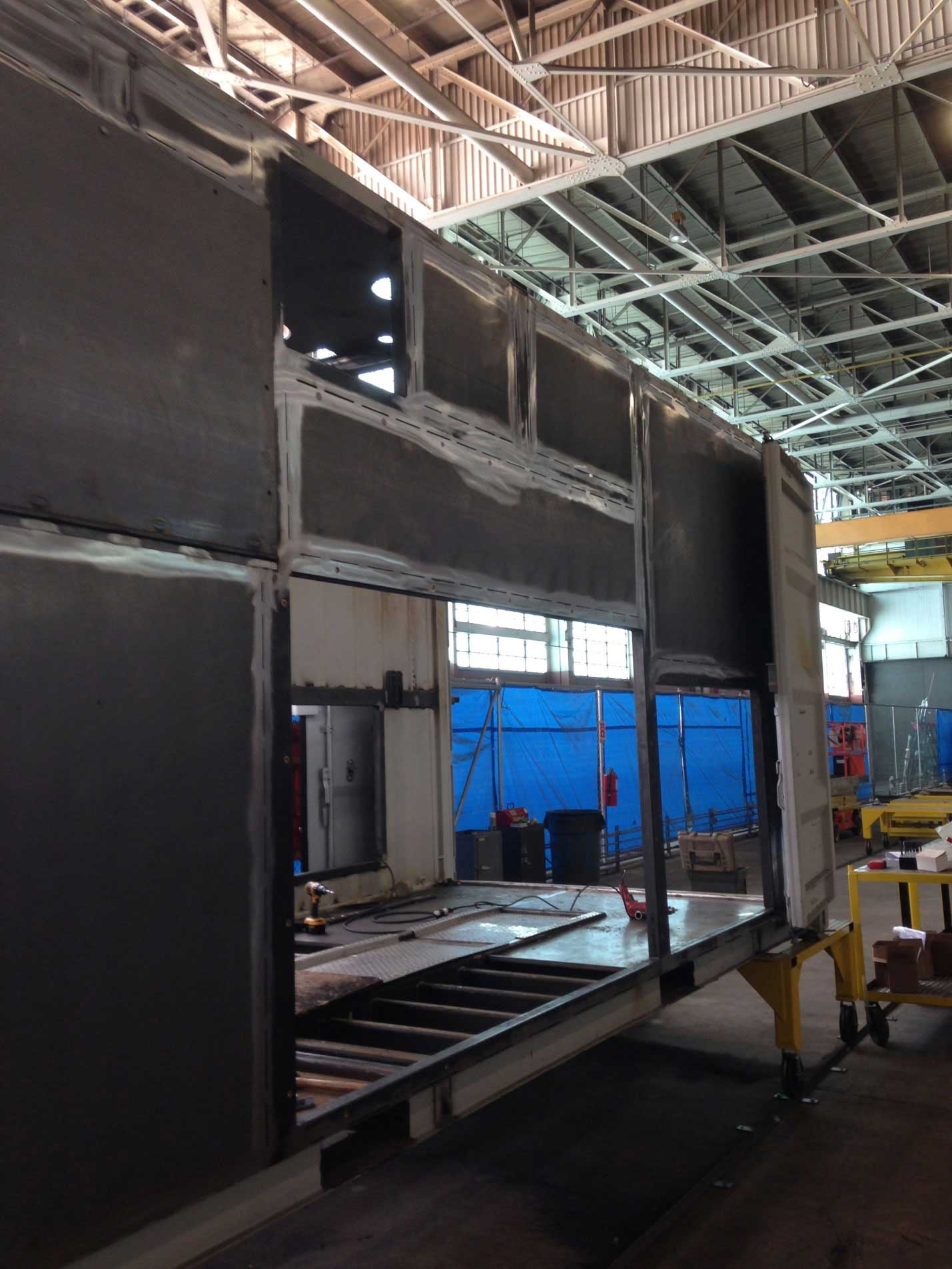 28 Feb

LARGE SHEET METAL FABRICATION | METALWORKING GROUP

The Metalworking Group has increased our capabilities to handle large sheet metal fabrication projects. We recently opened an additional facility that gives MWG 80,000 square feet of fabrication space under heavy cranes!

Our production process allows for laser cutting from 22 gage sheet up to 1.5 inch thick plate. MWG can also process sheet metal through CNC punching machinery at high speeds. Once our fabricated parts are cut, we have a bank of CNC forming presses that bend our products into enclosures, brackets, cabinets, lids, wall frames, and other types of shapes.

From this point, our expertise in production welding is utilized to develop a highly efficient system to fabricate your parts. MWG has robotic welding capability along with manual welding of specialized work. Our employees are highly skilled and perform certified welding for many different industries. Our products end up in the medical, energy, defense, electric, and other general commercial industries.

For large fabricated parts, MWG analyzes the work to determine the most efficient production cell. On low volume work, we may simply establish standard work procedures and organized work cells. For production volumes that are higher, MWG may engineer a process which develops one piece flow based on takt time analysis. We have many examples where MWG has driven production costs down utilizing these lean manufacturing concepts on large sheet metal fabrication orders.

In full production quantities, MWG will combine lean work cells and one piece flow with the technology of robotic welding. We have a number of Panasonic and Motoman robotic welding units. These processes are analyzed and timed so they can be properly incorporated into our lean manufacturing cells.

For quality control, we have Certified Weld Inspector capabilities and are able to perform NDT testing such as FPI.

Below is a photo of some of the large work being performed at this new facility.